Post Classifieds
Insurance Tips for California High Risk Area
By NAPS (North American Precis Syndicate)
on November 10, 2022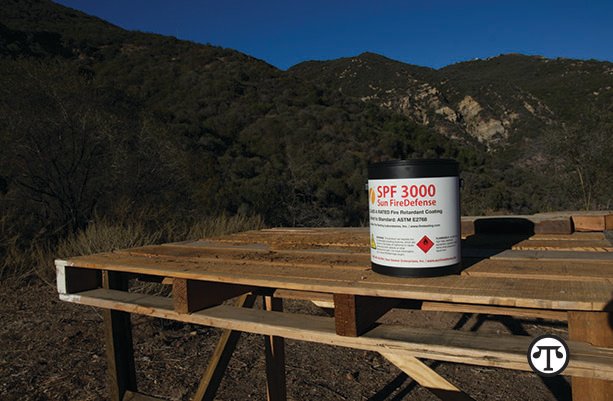 (NAPSI)—It's a huge irony—those who live in the most wildfire prone areas are shunned by private insurance companies and relegated to rely on the state-subsidized California Fair Plan. This basic Fair Plan, in most cases, will not rebuild a home back to its former glory, yet more than 200,000 homeowners depend on it. Fair Plan covers only up to $2.7M and that's based on when a place was built; that cost could be double today. This is exacerbated by the fact that if you buy a wrap-around policy, it usually doesn't cover fire.
Of the 13M homes in the state of California, more than 350,000 people live within zones deemed to be at very high risk of fire. In total, almost 3 million people live in what are deemed "very high fire hazard severity zones." High risk insurance specialist for homeowners in California Robert Feldman of Coast to Canyon Insurance Services, explains: "Most insurance carriers use a rating system of 1 to 100 for fire rating and for most scores over 40, private insurance carriers will not write a policy. Every California homeowner should know their fire score."
According to the World Economic Forum where world leaders gather each year to discuss and attempt to solve the biggest global issues of our time, there is new research that shows that wildfires are increasing due to climate change (and the more fires, climate change is accelerated).
Fire in the state of California (especially) is not a matter of "if," but "when," as such, every homeowner in these areas should do three things:
1. Fire harden their home,
2. follow fire clearance recommendations from their local fire department and
3. spray their home in a fire retardant.
Though every underwriting procedure is incredibly individual, Feldman believes that when a homeowner can show they are being very proactive to protect their property in these ways, the underwriters notice.
Craig Weeks, a 30-year veteran of the Los Angeles County Fire Fleet Services Department provides some context: "Homeowners need to be proactive, as opposed to reactive. In the 2018 Woolsey Fire there were somewhere close to four hundred homes that burned with probably 8 to 10 fire departments in surrounding areas. In 2021 alone, there were more than 7000 fires in California."
The founder of a company called Sun FireDefense, Jim Moseley, has created a newly patented breakthrough in fire retardant that when absorbed and dried on building materials, starves oxygen that fire needs to burn. "Did you know the cement and stucco can explode with enough heat?" he asks. "That's because there are tiny air bubbles that with enough heat will explode (called spalling). We created a spray that can be mixed into paint or stain and when dried, will self-extinguish." The spray, called SPF3000, has been tested vigorously with the Department of Energy utility companies on utility poles that were hit with 50,000 volts (equal to a lightning strike), which then self-extinguished. This is significant because most wildfires burn at only approximately 1400 degrees.
To learn about your fire rating, click here to enter your address and email and expect a call from a team that can guide you through the 3-step process that will help you get the insurance you need or call 833-964-3888.
On the Net:North American Precis Syndicate, Inc.(NAPSI)
Get Top Stories Delivered Weekly
Recent pvpanther News Articles
Discuss This Article
GET TOP STORIES DELIVERED WEEKLY
RECENT PVPANTHER CLASSIFIEDS
HOUSING

JOBS

FOR SALE

TUTORS
For Panther reads thinking about LASIK surgery. Our LASIK Houston eye doctors are highly experienced and trained ophthalmologists offering LASIK vision correction options to patients in the Houston area. Your Source for
LASIK eye surgery in Houston
.