Post Classifieds
A Healthy And Balanced Diet Improves Oral Health
By NAPS (North American Precis Syndicate)
on March 1, 2023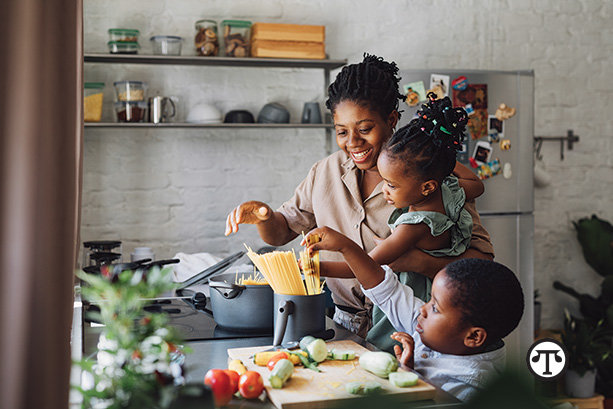 (NAPSI)—Oral health is linked to whole-body health, which means that not caring for teeth and gums can contribute to other health issues such as heart disease, stroke, and more.
To help improve health, March is National Nutrition Month, spotlighting nutrition education and focusing attention on the importance of making informed food choices and developing sound eating and physical activity habits. On World Oral Health Day, March 20, the world unites to help reduce the burden of oral diseases everywhere.
The dental community hopes these observances raise awareness about issues affecting people in every country and at home.
Eat Well, Smile Bigger
A healthy lifestyle begins with making better nutritional choices. Choosing to eat healthier helps promote overall wellness. Making healthy choices also positively impacts oral health.
Foods high in calcium and nutrients such as low-fat cheese, milk, yogurt, and leafy greens can all provide nourishment and promote healthy teeth. Foods high in protein such as eggs, fish, meat, and poultry can also help protect the enamel on teeth and improve bone density. Even certain teas are good for oral health. Ditch sugary sodas for unsweetened black and green teas which contain plaque-inhibiting ingredients.
Foods that promote oral health also benefit the rest of the body. Most importantly, drinking plenty of water not only helps the body stay hydrated, it helps keep the mouth clean and healthy. One sign of good health is a healthy smile.
"Many patients usually only think of brushing and flossing as ways to keep their teeth healthy, but there are other factors that affect oral health," said Dr. Gregory Theis, DDS, vice president of dental services at Delta Dental of Wisconsin. "Eating a balanced diet is important to maintaining a healthy smile, just like brushing and flossing."
Be Mindful; Snack and Shop Smarter
There are many different snack choices that are satisfying to eat and better for long term oral health. Fruits and vegetables, such as apples, carrots, and celery, help scrub plaque from teeth and freshen breath.
There are cost effective ways to stock fruits and vegetables at home. Buying in-season whole fruits and vegetables, buying in bulk, or opting for canned and frozen varieties are great ways to get more produce on a budget. Canned and frozen foods will last much longer and are usually just as nutritious.
Being proactive by keeping healthy snacks on hand will help stop the urge to reach for starchy or sweet junk food.
Sticky sugary candy, starchy foods, and carbonated soft drinks are some of the worst snack choices for oral health. When sugary foods are consumed, bacteria in the mouth produce acid after breaking that sugar down. This is what causes damage to the teeth.
There are ways to help reduce the damage sugar can cause. Dr. Theis recommends pairing dessert with your meal to help reduce the effect of acid on teeth and their enamel, as the mouth makes more saliva when eating a larger meal. "When sugary cravings strike, this trick helps to reduce the effects of acid production," said Dr. Theis. It's also helpful to limit snacks between meals when possible.
Being mindful of how food choices affect overall oral health is an investment in a healthier future. It's never too late to start building healthy habits. This March and always, make a commitment to good oral health and better nutrition.
On the Net:North American Precis Syndicate, Inc.(NAPSI)
Get Top Stories Delivered Weekly
Recent pvpanther News Articles
Discuss This Article
GET TOP STORIES DELIVERED WEEKLY
RECENT PVPANTHER CLASSIFIEDS
HOUSING

JOBS

FOR SALE

TUTORS
For Panther reads thinking about LASIK surgery. Our LASIK Houston eye doctors are highly experienced and trained ophthalmologists offering LASIK vision correction options to patients in the Houston area. Your Source for
LASIK eye surgery in Houston
.