Post Classifieds
Something New For Florida Science Classrooms
By NAPS (North American Precis Syndicate)
on March 28, 2023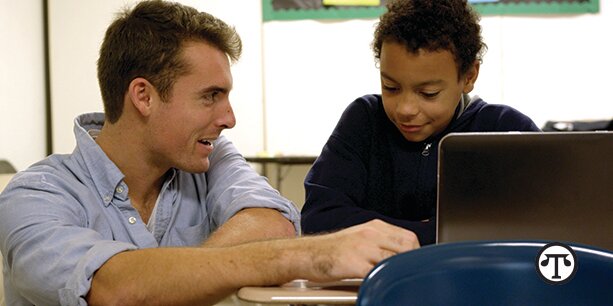 (NAPSI)—For students to learn best, their resources need to be tailored to them. That means by both learning standards—such as the Florida learning standards—and by content that's put into a local context.
That may be why the Discovery Education Science Techbook series is used by students all across Florida.
Engaging for Students
The Science Techbook series is fully aligned to state academic standards for science, Florida State Academic Standards for Science (formerly known as NGSSS), including alignment to the Nature of Science skills.
The Science Techbook series is a comprehensive, research-backed science solution for grades K-12. The Florida Department of Education adopted the Discovery Education Science Techbook in 2017-2018, so students across Florida already use the resource. The Science Techbook drives students' engagement in learning with exclusive materials and interactive content. The virtual and hands-on investigations, activities, and instructional supports within Science Techbook enhance the delivery of impactful, blended instruction, in person or at a distance in a way that engages Florida's students.
For example, one unit, Food Webs in the Everglades, explores the vast interdependent ecosystems that comprise the Florida Everglades and presents a history of this ecological wonder.
Support for Educators
Teachers get the support they need, as well. The hands-on investigations, activities, and instructional supports within the Science Techbook enhance the delivery of impactful, blended instruction, in person or at a distance. In addition, the Florida Standards are completely searchable and available in the table of contents in the Discovery Education Science Techbook which simplifies lesson planning.
Tailored to Florida's Students
Because this resource is created by former educators, school systems can be confident that what they teach is fully in line with state standards. Furthermore, Science Techbook is customizable to the needs of schools so students can really learn. The resources are also available in print, ensuring that no matter where learning takes place, students and educators have everything they need.
Customization tools empower teachers to take the state learning standards to a new level with differentiated content personalized to students and their local context and personal interests. This means teachers connect learning to the real world, both globally and locally, in multiple ways of engagement.
Language tools. The system is available in both Spanish and English to empower students to grasp and execute science concepts easily.
Visual accommodations. Features like closed captioning put the power of accessibility tools into teachers' and students' hands to meet learning where students are.
Learn More
About Discovery Education
Discovery Education is a worldwide edtech leader whose state-of-the-art digital platform supports learning wherever it takes place. Through its award-winning multimedia content, instructional supports, and innovative classroom tools, Discovery Education helps educators deliver learning experiences engaging all students and supporting higher academic achievement. Discovery Education serves approximately 4.5 million educators and 45 million students worldwide, and its resources are accessed in over 100 countries and territories. Explore the future of education at discoveryeducation.com.
On the Net:North American Precis Syndicate, Inc.(NAPSI)
Get Top Stories Delivered Weekly
Recent pvpanther News Articles
Discuss This Article
GET TOP STORIES DELIVERED WEEKLY
RECENT PVPANTHER CLASSIFIEDS
HOUSING

JOBS

FOR SALE

TUTORS
For Panther reads thinking about LASIK surgery. Our LASIK Houston eye doctors are highly experienced and trained ophthalmologists offering LASIK vision correction options to patients in the Houston area. Your Source for
LASIK eye surgery in Houston
.